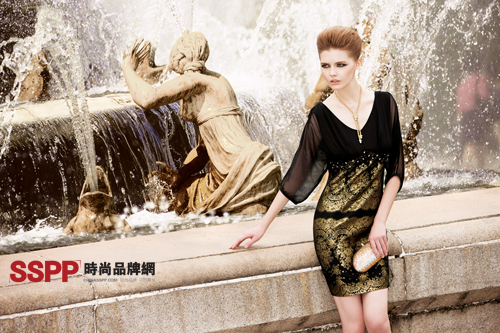 Preface - There is a fashion called change
1. Fashion is a continuous change to life! Its ambiguous realm should be drawn from the wave of life in one hand, extracting its essence and true meaning, enriching its aesthetic and taste, and creating its own beautiful "template."
2, fashion is a life attitude! Some people like luxury, some people love nature, and others exaggerate personality. Each attitude is an interpretation of fashion, and it is an indispensable part of exquisite life.
3, fashion changes, and women! Women are keen to choose themselves and choose the unique, most prominent self fashion fashion.
4. If you want to have no substitute, you must always be different.
5, "touched different self, life changed as a result" This is the ultimate spirit of SEVABLM women chasing fashion.
Since the brand entered the millennium, the development of the fashion industry has once again reached the peak. Hong Kong, as the world's recognized fashion capital, has gradually become the bridge of Eastern and Western fashion culture. Hong Kong A & J (Angeson) Fashion Group came into being and created the SEVABLM women's brand. SEVABLM is good at absorbing rich and varied trends, integrating European and American history, culture and fashion art. It is innovatively interpreted by European professional design consultants and domestic excellent design teams, gradually growing into a fashion trend indicator and moving toward the global market.
Comprehensive and systematic training system Corporate culture training, service awareness training, commodity knowledge training, exhibition guidance training, popular information training, brand culture training, new employee training, sales skill training, promotion training, and other ability training.
Previous page 1 23 Next page
Bosgoo(China)Tecgnology Co., Ltd , http://www.bosgootest.com