DESIGNICE women's clothing , founded in 1999, the brand name transliteration Chinese Disenisi . Implied from the beautiful design. For consumers to create a prominent style, distinctive brand. Adhering to the "complete fashion concept" for people to create "reasonable price fashion luxury" to meet the needs of modern fashion white-collar women.
The perfect combination of art and commerce, design to craft, color to the plate to learn the European fashion elements, adhering to the classic, elegant clothing concept, clever use of color matching and natural tailoring, to show the feminine simplicity, gentle qualities. From the life bit by bit; from the painting, music, movies and other artistic inspiration, inspire creativity, casual with the characteristics of the costumes with women from heart to show the modern temperament. Its "mature in the dissemination of youthful charm, elegant implies fashion atmosphere" of the unique fashion culture, make fashion happier.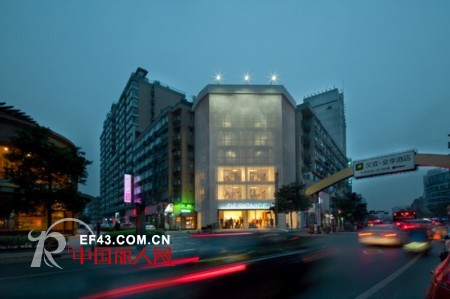 Brand Positioning
Spring: 220.00-889.00 Summer: 188.00-989.00
Autumn: 220.00-889.00 Winter: 258.00-3889.00
Target consumer groups: 20-40 years old
Product composition: clothing, footwear, bags, scarves, jewelry and so on
brand introduction
Hangzhou Disenis Women's Co., Ltd. is a collection of clothing design, production and sales in a body specialized women's company. Currently its flagship brand DESIGNICE products involved in clothing, footwear, bags, scarves, jewelry and so on. Since its introduction to the market in 1999, the company has consistently focused its efforts on bringing a stylish clothing culture to many elegant women. After many years of development and brand promotion, the company has more than 150 franchised stores and agents nationwide with an annual production capacity of more than 700,000 pieces. In 2006, we joined hands with Vaissa (Hong Kong) International Fashion Co., Ltd., a professional fashion design company led by women's fashion creative design and fashion information dissemination, to promote the DC brand women's fashion and push the unique and elegant grace of the DC brand to the extreme . To make it more fully show the soft feminine atmosphere of the East and become the leader of women's fashion information dissemination. Through the introduction of a large number of outstanding talents and staff training, forging a strong design and development capabilities, and has an experienced sales planning team and a set of strict quality management system for our products provide a quality guarantee And improve the post-operation support. Through many years of cultural ideas, Dewey has laid a solid foundation for loyalty, pragmatism and keen innovation. From the past to the future, we will continue to carry forward and develop our excellent character and create a harmonious and beautiful home to Dewey. Serious work, integrity man, win-win cooperation is our immortal belief in the Dewey. Looking forward to tomorrow, we are beautiful, we are strong, and we wave our diligent sword of wisdom to interpret our magnificent life!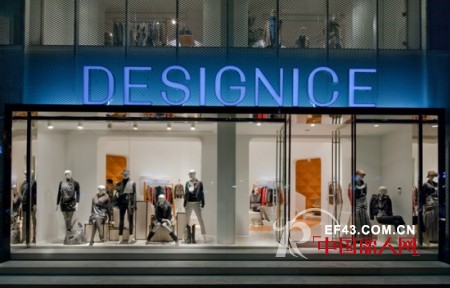 Brand price range
Brand joining advantages:
Hangzhou Disenisi women's product positioning style in the high-end, the purchasing power of the strongest consumer groups.
New product models, structural integrity, the continuous development of new models throughout the year, highly competitive products market.
Product quality and improve after-sales service, consumers high reputation.
Regional franchisee protection, to ensure maximum profit franchisees.
Strictly safeguard the market price system, to avoid the same market vicious competition, greatly enhance the profit opportunities and the greatest reduction in business risk.
In the design of creativity: we have the most popular front-end information, we can capture the most violent fashion elements in a timely manner, we have an experienced, stylish and passionate creative designer team.
In the cutting process: We have introduced the European three-dimensional cutting and integration of the prototype of Japan and South Korea's flat cut, and strive to clothing in the form, lines, the structure more international, personalized and fashion sense.
In the variety of fabrics: We use the latest technology fabrics and pay attention to the diversity of fabrics to cotton, linen, it, knitting, woven textured tactile fabric, woolen it, delicate soft wool and other major series of major play, warm Wool, rabbit fur, clever squares. Outlines the comfortable and smooth lines, coupled with the plastic shape of cotton polyester spinning to a new interpretation of the urban women's "fashion and elegance." In the color of the international fashion color, with navy, dark green, beige, with the classic combination of black and white, but also continued the coffee color, gray, orange and other basic colors, see the passion in the tradition! Hangzhou Disi Nice women's quality of products: We always adhere to strict quality standards, "quality is the basis of survival," the faith will always be maintained, to return consumers and customers to our love
At the service level: We are focused on providing value for money services to our customers and consumers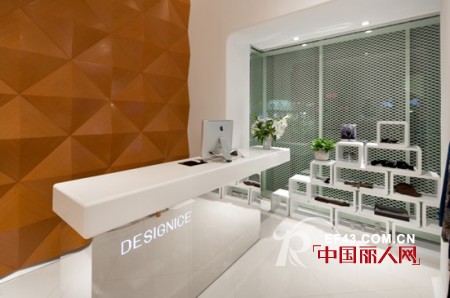 Join conditions
In order to achieve the goal of "making all clients who join Disini Nice profitable," franchisees are required to meet the following criteria:
With brand management concepts and management capabilities
Has a certain financial strength (working capital of 300,000 yuan or more)
With the corresponding entrepreneurial spirit, to adapt to the rapid changes in women's wear, Hangzhou Desi Nisi women's brand recognition and corporate culture connotation.
>> city category
Category A: (capital cities and municipalities): Beijing, Shanghai, Chongqing, Nanning, Guangzhou, Shenyang, Zhengzhou, Harbin, etc.
B: (prefecture-level cities): Qingdao, Dalian, Wenzhou, Ningbo, Xiamen, Suzhou, Wuhu, Guilin and so on.
C: (county-level cities): Zhangjiagang, Kunshan, Yiwu, Jinjiang, Fuqing, Shuangliu, Gongyi, Tengzhou and so on.
Serving the industry with our best quality products, we manufacture, supply Coral Fleece Slipper. This product has perfect fittings and made with excellent quality. It ensures durable finish and water resistant. It does not give uncomfortable feel at first wear. These are offered in various sizes, depending upon the need of the client. We have been applauded for this superior quality product every time we have delivered.
Coral Fleece Slipper
White Hotel Slippers,Plush Hotel Slipper,Close Toe Coral Fleece Slipper,Hotel Plush Slipper
Yangzhou Lansun Slipper Co.,Ltd , https://www.lansunslipper.com