Leading: In the era of the lack of masters, designers who couldn't create new styles turned their attention to iconic decorativeism, baroque metal mosaics, cherubs, pearls, velvets, and gold foils in court sculptures. ... All the beautiful and luxurious stacking is gorgeous and magnificent publicity this autumn and winter.
7, Slavic aristocrat feeling
The slavic people of the time are also the sources of designers seeking luxury inspiration, especially the nobility of the noble nobles of the Tsarist royal family. In this season, Salvatore Ferragamo has created an image of a noble lady with exquisite sashes, golden decorations, ornate dresses, and pays tribute to the glorious Tsarist imperial family. Balmain's jeweled bike jackets and military jackets and gorgeous retro print dresses are all impressive. Temperley London uses exaggerated and magnificent jewelry necklaces, jewelry bracelets and gem belt accessories, so that the models wearing fur hats distributed aristocratic atmosphere, whether it is silk dress, lace or sequin embroidered dress, are noble and dignified atmosphere.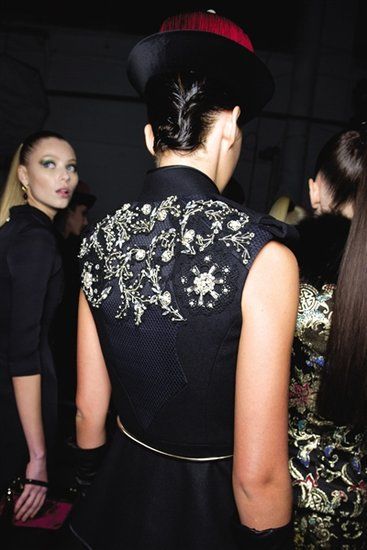 Jason Wu
8, eager for quick success
Fashion designer Zhang Jicheng pointed out that the popularity of the gorgeous Baroque style this autumn and winter is due to the fact that the international economic environment is not good, but people still yearn for luxury living. In this yearning, the clothes that look gorgeous have practical value that is not the same as the cost-effective Baroque in the past. It is essentially an expression of buoyancy. People want a sense of luxury, designers will meet their requirements, give them a sense of luxury, so as to gain market recognition, but this kind of quick success, no flash of realism, but not real happiness, too formal, you can expect this The stock trend is only a typhoon and will soon pass.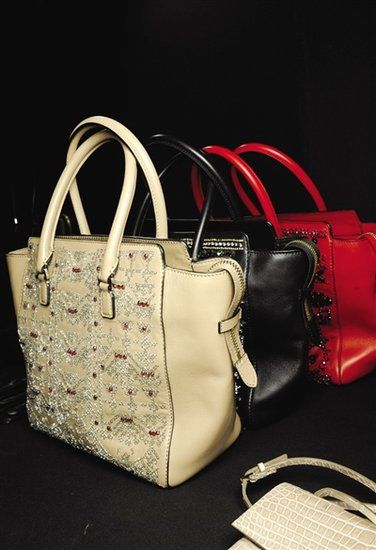 Valentino
9, there is a simple decorative effect
Stylist Mary feels that this year's Baroque style is more of a skirt than a two-piece suit. Because the Baroque has been gorgeous enough, there are a variety of simple, with leggings will have a good effect, in addition to black leggings, you can also choose Leopard, architectural patterns of leggings, so that there is a sense of rhythm in the weight of light. In the selection of accessories with Baroque style, the golden color is the most popular, such as necklaces, earrings, rings, etc. Even the bag is decorated with gorgeous details, all have a very good decorative effect.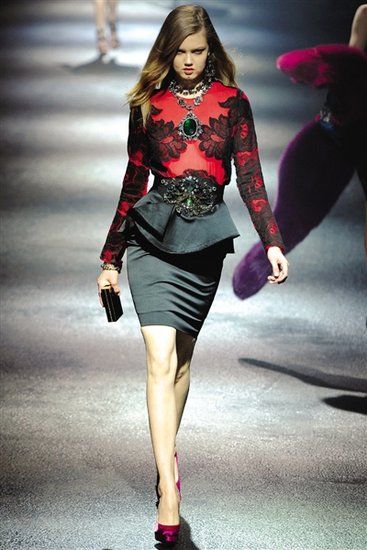 Lanvin
10, through the eyes and lips blooming Baroque
Xiao Yao, the makeup artist, said that the baroque makeup is overall luxurious and refined, mainly reflected by the eye makeup and lip makeup. Eye makeup to create a smoky smoky eyes deep makeup effect, the secret is the eye liner faint eye shadow use: After the eyeliner is drawn, with an eyeliner lightly along the roots of the lashes, and then use a makeup brush to put the eyeliner The color is blooming, but it is still retro.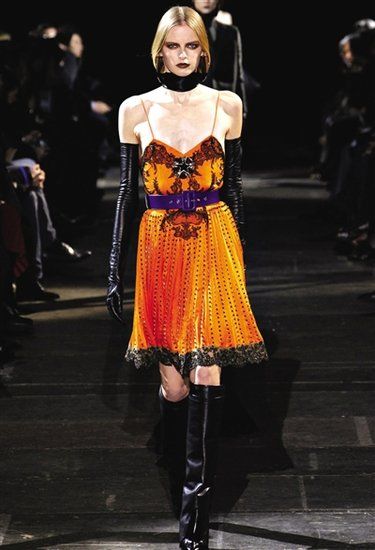 Givenchy
11, the color of the carton is indispensable
Deng Ke brand chief designer Nicole thinks that Baroque has a lot to do with the development of architecture. This year's relationship is reflected in the trend and shows that the time has come. Baroque clothing is now very different from the past, although the gold and the same color of the yellow, earth color, carton color are essential, but the baroque flourishing period of gorgeous gorgeous rose red and purple, will be very popular. There are blue lake tones, high saturation, green lake blue and partial blue lake blue can reflect the rich feelings of Baroque, but this wealth is not old-fashioned wealth, but a new, There are riches of the times.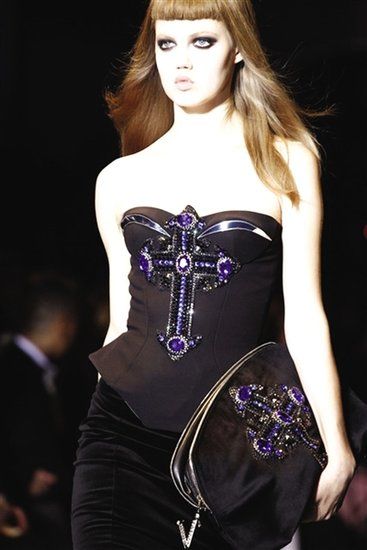 Versace
12, pick a piece of decorativeism
Stylist Perry suggested exaggerating the gorgeous Baroque style for those with a strong personality and a strong gas field. You may wish to choose Baroque-style jewellery everyday. Baroque-style necklaces, earrings and hair bands are all good choices. This season, many brands also have decorative bags and shoes, these are also a good magic weapon for autumn and winter "muffy" single product add a look, even choose a pair of baroque stockings, but also allows you to immediately live up.
Product name: Custom Singlets
Fabric/Material: 100%Cotton,100%Poly,65%cotton 35%poly or 65%poly 35%cotton fabric,160gsm-300gsm. Durable,breathable, soft, quick dry.
Logo: Silkscreen printing or Sublimation Printing--No fading, Never wash off, No color limit, No upcharges.
Design: Customized design, your desings are welcomed.
Labels: Woven/printed/sublimated label, custom design
Sample time: 7-10 days
Standard packing: 1pcs/polybag,70pcs/carton,carton size:60*35*30CM.
Delivery time: 3-5days(10-200pcs),6-20days(500-2000pcs),21-35days(above 2000pcs)
Custom Singlets
Sleeveless Singlets,Mens Singlets,Sport Singlets,Bodybuilding Singlets
TONTON SPORTSWEAR (SHENZHEN) CO.,LTD , https://www.fashiongymwear.com