MANGO dress art inadvertently exposed sexy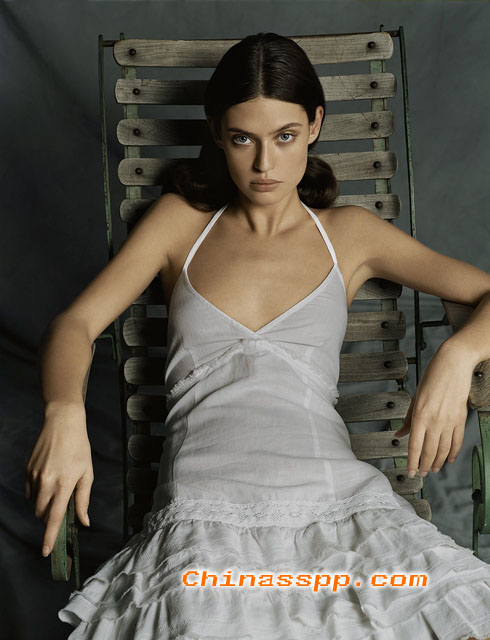 MANGO is one of the most international fashion design companies in Spain. In 1984, the company opened its first store on Barcelona's Peseo de Gracia Street, which is home to many modern buildings and has gathered in Barcelona. A year later, MANGO already has five sales points in Barcelona. With the establishment of Valencia (Valencia) chain, MANGO began to expand in the Spanish domestic market.
One was originally a small team that began to grow: By 1988, the company had already had 13 points of sale in Spain, which increasingly required a better share control, logistics, and distribution system. During this period, a production system based on strict timeliness has been developed, and the product idea, store interior, quality, price, and product image have been positioned. This firm management approach has made MANGO a leading brand in the textile industry.
Today, MANGO has established more than 850 stores in 80 countries and has established an unbreakable relationship with the Chinese market.
In 2002, MANGO established the first Chinese chain store in Beijing Guomao. Three years later, MANGO has set up 19 stores in China, a market full of potential, and continues to expand. By autumn/winter 2005, three chain stores will be opened as planned, and another three chain stores will be signed by the end of 2005, so MANGO will further establish its brand position in China. In its five-year plan, the Spanish brand will also establish 80 chain stores in China and continue to develop in the Chinese market.
China and the entire Asian market account for 10% of the company's total turnover and is MANGO's main development market in the coming years. MANGO's quest for development in China is determined by China's position in the world economy and its future development prospects in the world's major market of experience.
MANGO's development in China is part of its international development plan. Its goal is to make the MANGO brand appear in major cities around the world. At present, this fashion collection has established more than 100 stores in Asia, Japan, Asia, Hong Kong, and Macau, as well as Chinese Taipei in Japan, China, Malaysia, Thailand, Indonesia, Singapore, South Korea, India and Vietnam. In 2005, MANGO plans to break into the Canadian and U.S. markets.
MANGO has been positioned to decorate modern urban women with the latest trends, their own personalized designs, and acceptable prices. Design is the core task of the company and it is also a day-to-day work, so as to conform to the constant changes in women's dress requirements. MANGO has always been committed to leading the fashion, but also provides a variety of styles to adapt to the characteristics and needs of different markets.
MANGO's greatest asset is "human" - a young, passionate team. Their average age is around 28, of whom 85% are women. Although the company has developed rapidly, its original spirit as a dynamic company has not changed. The corporate culture of the company is built on the basis of human-to-human relationships and teamwork, and it focuses on "learning." Therefore, MANGO is often portrayed as a "people-oriented" company, where there is a perfect integration of international development momentum and intimate family atmosphere.
Previous page 1 23456789Next page
Custom Winter Jacket,Padded Jackets,Down Coat Men,Mens Down Jacket
Winter Coat Jacket,Spring Coat Jacket Co., Ltd. , http://www.greenland-china.com